3,239 Matches for Carlos Cruz

Los Angeles, California
Rock Avenue Records USA
STONEBREED
STONEBREED TOUR DATES 2017 1/14/17- Club Loaded-Hollywood Ca 1/17/17-The Whisky-Ultimate Jam Night-Hollywood Ca 1/20/17 w/LA GUNS -The Observatory-Santa Ana Ca 2/20/17 w/ ULI JON ROTH The Whisky-Hollywood Ca --------------------------------------------- 2016 1/7/16 w/Autograph The Whisky Hollywood Ca 1/23/16 w/LA GUNS Fuzions,Huntington Beach Ca 2/12/16 w/Faster Pussycat/Bulletboys/Pretty Boy Floyd/Yost Theater Santa Ana Ca 2/26/16 Benefit show Paladinos Reseda, Ca 4/4/16 Rock For Recovery Benefit Whisky a Go Go Hollywood Ca 4/15/16 w/RATT Canyon Club,Agoura Ca 5/14/16 w/Master of Puppets Malones Santa Ana Ca 5/20/16- The Canby-Reseda Ca 6/4/16 -w/SEBASTIAN BACH-M15 -Corona Ca 6/9/16-First National, Pocatello ID 6/10/16-Riverside, Burley ID 6/11/16-Leatherheads, Salt Lake City UT 6/14/16- UJN Whisky a Go Go,Hollywood Ca 7/4/16-Ultimate Sunset Jam-Santa Clarita Ca 7/14/16-Grovers Grill & Bar, Frisco Texas 7/16/16 Texas Mist ,Austin Texas 7/17/16-Arcadia, Houston Texas 7/30/16-Cruefest-Whisky-Hollywood Ca 8/27/16 w/LA GUNS & Jack Russells GREAT WHITE-Yost Theater-Santa Ana CA 9/22/16 -The Eclypse-Boise ID 9/23/16 First National- Pocatello Idaho 9/24/16 SNAKE RIVER ROCKFEST Burley Idaho 11/8/16-Last Exit Live-Phoenix Arizona 11/9/16-The Rock-Tuscon Arizona 11/10/16-Second Wind-San Diego California 11/11/16-The Barbary Coast-Salt Lake City Utah 11/12/16-Diamondz Event Center -Jerome Idaho 11/19/16-w/Lita Ford- Yost Theater -Santa Ana Ca 11/25/16-w/DOKKEN -Canyon Club- Agoura Hills Ca 12/2/16-Benefit for Kim Crane-Paladinos-Resda Ca --------------------------------------------- TOUR DATES 2015 1/23/15 w/WARRANT & LITA FORD, House Of Blues Anaheim Ca 2/6/15 Headline Motorpsycho Club,Hollywood Ca 3/8/15 w/Y&T Canyon Club,Agoura Hills Ca 3/21/15 Headline House of Metal ,Malones Santa Ana Ca 4/29/15 w/ Prophets Of Addiction, King King, Hollywood Ca 5/9/15 w/WARRANT Retrospect Rock Fest St George UT 5/14/15 w/ La Story Tiki Bar,Costa Mesa Ca 6/18/15 w/STEEL PANTHER House of Blues Hollywood Ca 6/27/15 w/GREAT WHITE Summer Magic Festival Mt.Clemens MI 7/11/15 Barbary Coast,Salt lake Ut 7/14/15 The Whisky Hollywood Ca 8/13/15 EL Mariachi,Encino Ca 9/25/15 Skinnys, North Hollywood Ca 9/4/15 Token Lounge Detroit MI 9/6/15 FARM ROCK Wauconda IL 9/12/15 w/ Bobby Blotzers RATT The Whisky Hollywood CA 10/2/15 Liquid Joes Salt Lake Ut 10/3/15 WOLFFEST Denver,Co 10/9/15 w/BRITNY FOX The Whisky Hollywood Ca 12/9/15 Crazy Girls,Hollywood Ca ------------------------------------------ STONEBREED TOUR DATES 2014 12/31/13 w/KIX WHISKY Hollywood Ca 1/23/14 w/RATT/WARRANT @HOB Anaheim Ca 4/1/14 w/LITTLE CEASAR @ House Of Blues,Hollywood Ca 5/15/14 w/SKID ROW/BLACK STAR RIDERS,@ The Canyon Club,Agoura Hills,Ca 5/24/14 w/WARRANT @910 LIVE,Tempe ,Az 7/12/14 Fundraiser for VFW ,Moorpark Ca 7/18/14 Liquid Joes, Salt Lake City,Utah 7/19/14 Cheyanne Saloon,Las Vegas, NV 7/26/14 CRUEFEST @ The Whisky,Hollywood,Ca 8/23/14 Shine The Light Fest , Van Nuys,Ca 8/28/14 Penny Road Pub,South Barrington,IL 8/29/14 The Throne Room, Chicago,IL 8/30/14 Pre Farm Rock Show,Wauconda, IL 8/31/14 FARM ROCK 2014 ,Wauconda,Il 10/11/14 SKULLFEST 2 ,North Platte,Nebraska 11/8/14 SCORPIO FEST,New Smyrna Beach,FL 11/20/14 Canyon Club Agoura Hills,Ca 12/13/14 w/BURNING RAIN Busbys East Los Angeles Ca 12/16/14 w/ STEELHEART The Whisky, Hollywood Ca -------------------------------------------- TOUR DATES 2013 1/5/13 2nd Annual Rockers Against CANCER Benefit @ Key Club, Hollywood Ca 1/8/13@Slidebar Rock N Roll Kitchen Fullerton Ca 1/19/13 Rock N Roll Gangstar Pre NAMM JAMM @ Delzanos, Redondo Beach Ca 1/21/13 w/STEEL PANTHER @ House Of Blues, Hollywood Ca Carlos Cruz Birthday Party! 1/26/13 w/ ULI JON ROTH @ Malones, Santa Ana,Ca 1/30/13 after Namm Clamm Jamm@Howl at the Moon Universal City Walk,Hollywood Ca 2/23/13 CD Release Party,House Of Blues, Hollywood Ca 3/9/13 AV Roadhouse ,Lancaster Ca 3/16/13 TEXAS ROCK FEST Austin Tx 3/22/13 Operation Soulshine Concert @Malones, Santa Ana Ca 3/29/13 PALADINOS,Tarzana Ca 4/14/13 RED BEARD Radio Show Live Perfomance,Van Nuys,Ca 4/21/12 w/FASTER PUSSYCAT/LA GUNS @ The Rainbow Bar & Grill Hollywood Ca 5/11/13 Paladinos, Tarzana Ca 6/8/13 w/KEEL , The Whisky.Hollywood Ca 6/14/13 w/RATT ,Canyon Club,Agoura Hills Ca 6/20/13 w/LA GUNS Club Loaded,Hollywood Ca 6/27/13 Gaslamp Lounge,Long Beach Ca 6/28/13 Paladinos,Tarzana Ca 7/5/13 w/GREAT WHITE Saint Rocke Hermosa Beach Ca 7/20/13 SHINE THE LIGHT FESTIVAL Van Nuys Ca30/13 8/1/13 Gaslamp ,Long Beach Ca 8/24/13 Club Vodkas 10 year Anniversary @ The Roxy ,Hollywood Ca 9/13/13 Rock n Roll Autograph Show,Westin Hotel LAX Airport, Los Angeles Ca 9/14/13 BAYFAIR . San Diego,Ca 9/19/13 w/THE BABYS ,The Roxy,Hollywood,Ca 9/21/13 PHOENIX FEST,Malones,Santa Ana,Ca 10/5/14 w/SAXON & FOZZY Marquee !5,Corona Ca 10/19/13 SKULLFEST Skullys Shooters, North Platte Nebraska 10/20/13 WOLF FEST ,Denver,Co 11/27/13 @The Roxy, Hollywood Ca 12/12/13 w/ROBIN ZANDER of CHEAP TRICK at Canyon Club, Agoura Hills Ca -------------------------------------------- 2012 SHOWS 12/31/11 New Years Eve Party- 14647 Aetna st, Van Nuys Ca 1/20/12 W/ULI JON ROTH Marquee 15,Corona Ca 1/23/12 w/JACKYL @ The Key Club, Hollywood,Ca 1/25/11 Howl at The Moon ,Hollywood, Ca 2/4/12 STONEBREED Warehouse,N Hollywood Ca 2/8/11 Crazy Girls ,Hollywood Ca 2/17/11 Peties Place, Tarzana Ca 2/23/12 w/ WARRANT @ The Canyon Club, Agoura Hills,Ca 3/3/12 w/DC4 @ Malones Santa Ana, Ca 3/4/12 @ Saddle Ranch at Universal Studios , Hollywood,Ca 3/20/12 w/MICHAEL SCHENKER @Saint Rocke, Hermosa Beach,Ca 3/23/12 w/MICHAEL SHENKER @Canyon Club, Agoura,Hills 4/14/12 w/FASTER PUSSYCAT @ Whiskey a Go Go ,Hollywood Ca 4/18/12 w/27 Miles @ Crazy Girls,Hollywood, Ca 4/21/12 The Dive @ The Brixton,Redondo beach Ca 5/19/12 METAL MAYHEM FEST,Burbank,Ca 6/1/12 @ Peties Place,Tarzana Ca 6/16/12 w/HOLLYWOOD ALLSTARZ @ The Brixton,Redondo Beach,Ca 6/29/12 @ MALONES , Santa Ana,Ca 7/9/12 w/STEEL PANTHER @HOB,Hollywood Ca 7/21/12 w/HURRICANE, Brixton,Redondo Ca 7/22/12 Memorial for WAYNE North Hollywood,Ca 7/28/12 SUMMERFEST 2012 Venice Beach Ca 7/28/12 w/CRUEFEST 2012 @ Whisky a Go Go, Hollywood,Ca 7/29 SUMMERFEST 2012 Venice Beach Ca 8/3/12 w/PRETTY BOY FLOYD & TUFF @ The Brixton Redondo Beach Ca 8/18/12/w/LA GUNS@MALONES Santa Ana,Ca 8/25/12 PRIVATE PARTY 9/9/12 @ HOUSE OF BLUES DISNEY ,Anaheim Ca 9/15/12 BAY FAIR, San Diego Ca 10/13/12 w/ATTIKA 7 @Key Club, Hollywood, Ca 11/9/12 w/GILBY CLARKE @ The Whisky,Hollywood Ca 11/17/12 w/ LITA FORD @ Marquee 15,Corona Ca 11/29/12 w /UFO @ Key Club, Hollywood Ca 12/28/12 @Paladinos, Reseda Ca I live in Hollywood California! Im married with 3 awesome kids ! I am a singer in a rock band called STONEBREED And a Business owner! Im a Husband,a Dad, a Brother, a Son, A Friend.
Recently Added

West Corporation
West Technology & Communication Services Inc.
Convergys
Recently Added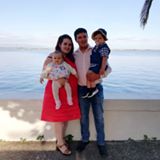 ISAGRI
Agropecuaria Gandaras do Sobral
Quinta Gandaras Do Sobral
Recently Added
Public Records & Background Search
Arrest Records & Driving Infractions
Carlos Cruz

Search their Arrest Records, Driving Records, Contact Information, Photos and More...
Phonebook
Email Addresses
Contact Information & Address History
Carlos Cruz

Discover Carlos Cruz's address history, phone, age & more.