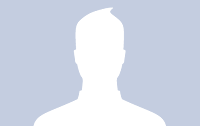 Los Angeles, California
Clinical Nutritionist and Board Certified in Integrative Medicine at Wagner Healthcare
University of Natural Medicine
Please go to my business page and like "DrBo.com" - Thank you. Spreading the word of health & wellness through information, videos, blogs, tips & lifestyle. Dr. Bo Wagner is founder, president and CEO of Wagner Healthcare, a natural healthcare clinic of integrative medicine and natural health and beauty product company based in Beverly Hills and Sherman Oaks, California. He is a noted clinical nutritionist, doctor of natural medicine, cosmetic formulator, researcher, author, dean, professor, lecturer, certified sports nutritionist, certified colon hydrotherapist, certified phlebotomy technician, and certified to do cardiovascular testing as a Digital Pulsewave Analysis (DPA) technician. Dr. Wagner has been featured internationally on television and radio, and in nationally syndicated newspapers and magazines. For over forty years he has been a pioneer in the world of integrative medicine, practicing holistic natural healthcare, nutritional counseling, colon hydrotherapy, and teaching his lifestyle plan, "The Wagner Way to Wellness®" to clients around the world. His extensive research and clinical testing have led to the development of his internationally successful personal health care products, an all natural skin and hair care line and formulation of many unique dietary supplements, most notably his signature products Heart Supreme®, Colon Magic®, Fiber Magic™, Body Magic®, and Garden of Plenty®, which was featured in Allure Magazine (September, 2007), his Wagner Sports Magic™ line of nutritional sport supplements and his Wagner Health Products™, a natural healthcare product company specializing in supplements formulated for the aid, benefit, and management of chronic illness and total body wellness for all. International Instruction Through seminars, workshops, lectures, videos and his clinical practice, Dr. Wagner has brought his solutions and therapies for vibrant health through wholesome nutrition, natural supplements and beauty products, weight management, cleansing and exercise programs to tens of thousands of people worldwide, through his Dr. Bo's and Dr. Bo Wagner's product lines. More than half of Dr. Wagner's clientele are celebrities, performers and professional athletes, making him one of the most sought-after nutritionists and natural healthcare practitioners in the entertainment and sports industries. He is often referred to as the "Nutritionist to the Stars." Credentials and Publications Dr. Wagner holds a Ph.D. in Clinical Nutrition and a Doctorate of Natural Medicine (D.N.M.) from the University of Natural Medicine in Santa Fe, New Mexico, is Board Certified in Integrative Medicine, credential by the American Association of Integrative Medicine (AAIM) and is a Diplomate of the College of Clinical Nutrition. He is currently serving as the Dean of the Internal Wellness Program at the University of Natural Medicine, where he is also a Professor of Functional Medicine and member of the Scientific Advisory Board and a Board Certified Licensed Spiritual Health Coach. Dr. Wagner is also a member of the Clinical Advisory Board of Generation Rescue, a member of the advisory board of Life Well Prepared, a member of the American Association of Nutritional Consultants, a member of the American Association of Integrative Medicine, a member of the International Association for Colon Hydrotherapists (I-ACT), and is a frequent guest lecturer at medical conferences, health seminars and expos. He has written three distinguished dissertations, "Global Diseases and Effective Natural Health Remedies," "Herbal Nutrition, Formulas, and Medicine," "Cleanse, Flush, and Renew Thyself," and is the author of the books "20 Forever, Eat Smart, Eat Simple", "20 Forever, Cook Smart, Cook Simple", "The Relationship Between Nutrition and Poverty: The cost of Eating Right," and is the author of many articles on the topic of nutrition, fitness, colon health, detoxification, weight management and total body wellness. Business Associates Working alongside Dr. Wagner is Dr. Norman Narchi, M.D., Wagner Healthcare's medical consultant, advisor and evaluating director of colon hydrotherapy and two of his sons, Dr. Brandon Wagner, B.A., I.M.D., B.C.I.M., D.B.B.P., director of Wagner Sports Fitness and Dr. Brett Wagner, B.A., I.M.D., B.C.I.M., D.B.B.P., director of the Internal Wellness division and both are Vice Presidents of Wagner Healthcare Clinic of Integrative Medicine. Together, they continuously research and develop new healing programs, all-in-one specialty health complexes, anti-aging technologies, multi-superfoods, and cutting-edge nutritional supplements, while counseling and servicing their many diverse clients and directing all levels of youth and adult sports training camps. Dr. Wagner and his sons continue to expand their services and market their products internationally, in pursuit of their goal of promoting advanced nutritional awareness for overall health, and the "The Wagner Way to Wellness®" for everyone.
Recently Added
Park City, Utah
The University of Utah
Park City High
Recently Added
Public Records & Background Checks
Arrest Records & Driving Infractions
Bo Wagner

Search their Arrest Records, Driving Records, Contact Information, Photos and More...
Phonebook
Email Addresses
Contact Information & Address History
Bo Wagner

Discover Bo Wagner's address history, phone, age & more.